today chloe and i ventured to nyc with a couple of great friends. we went to see the very last day of the
ann hamilton exhibit
"event of a thread", ate some pizza, and walked central park. for the most part we had a blast. there were a few melt-downs from a little girl who was way too excited to nap on the train, or in her stroller, but i hope to have many more adventures like this in the not so distant future. i want to continue to experience different events like this with friends, family, and chloe. here are just a few photos from our day...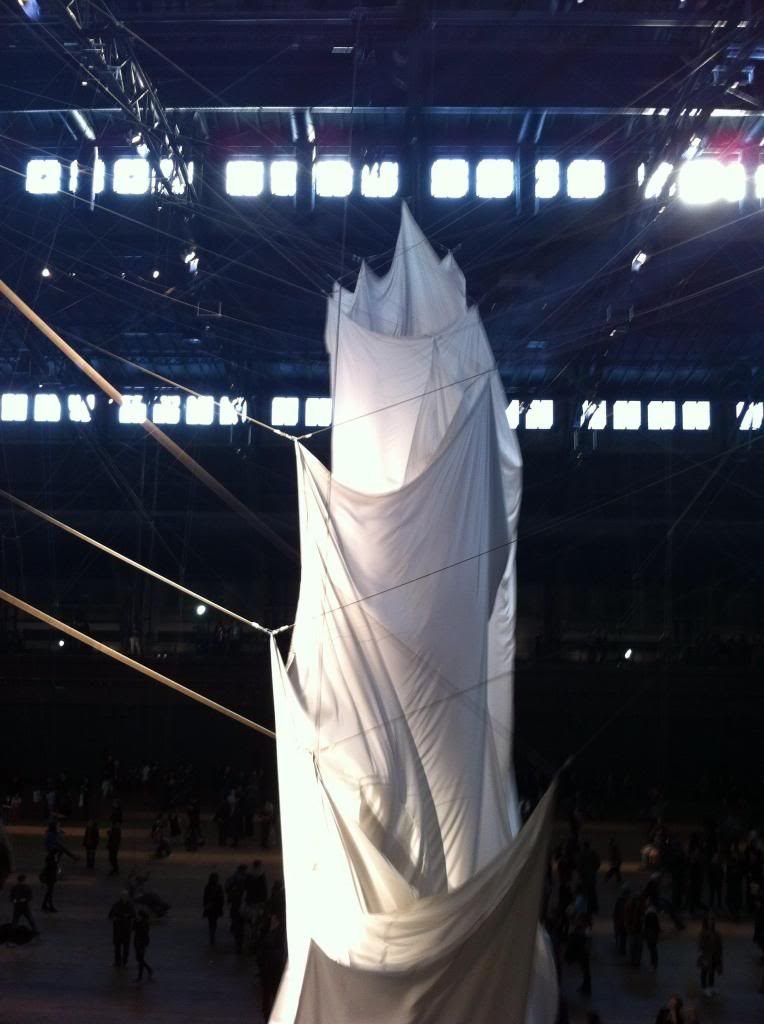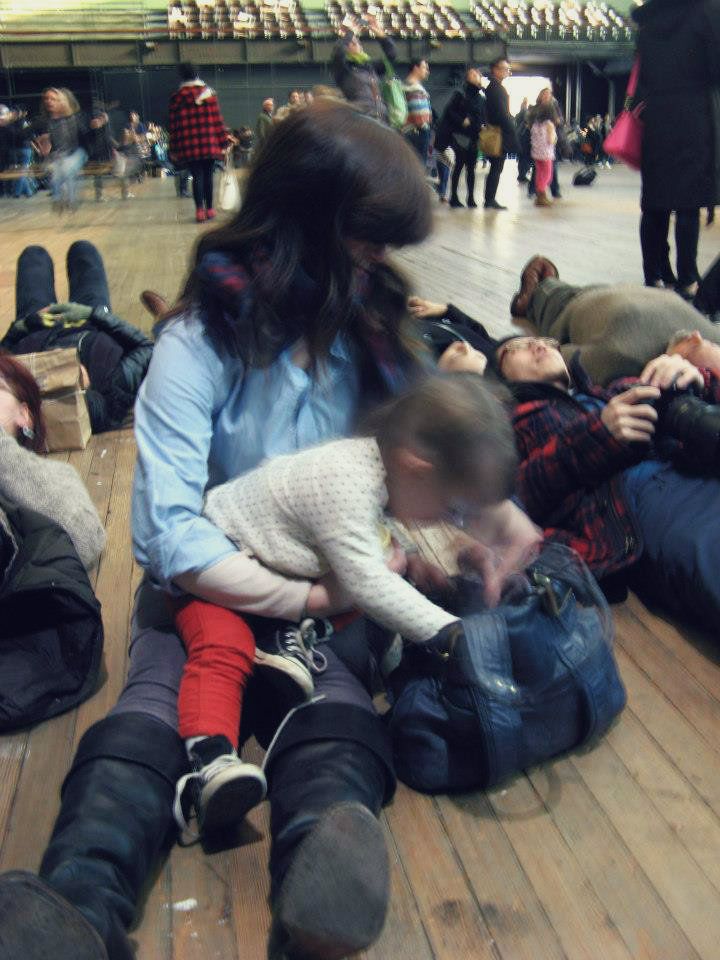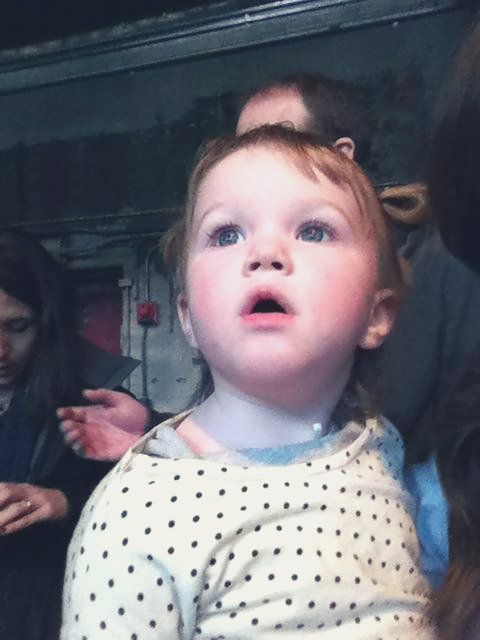 all photos other than #5 taken with my iphone (#5 was taken by my lovely friend with her camera).
that bottom photo of chloe watching the drape move made the whole day, including the melt-downs, worth every minute.